I'm going to be away for a couple of weeks or so because I'm going to Glastonbury Festival, the biggest music festival in the UK and possibly Europe! I'm backpacking around some of southern England beforehand, so will be absent for a while. I hope to commit to the blog as much as I can when I return, as long as work doesn't get in the way.
Before I leave, I thought I'd do an article on festival make up. I know festivals are meant to be laid back events where it shouldn't matter what you wear and what you look like, I sure don't give a damn, but sometimes people like to try at least look alive after a few days of dirt and no sleep!
Eyes:
If you are trying to avoid looking more tired than you are, don't wear dark eyeshadows. Smokey eyes may look amazing on a night out, but you will look far too overdone for a field. They will also draw attention to any undereye shadows or puffy eyelids you may have.
Try using lighter eyeshadows;
pale purples, pinks, greens and silvers will wake your eyes up
. Those with a significant yellow undertone should try light gold shades too.
Powder eyeshadows will not last very long though so either invest in a good primer, or go for cream eyeshadows for staying power. Both Avon and Maybelline have stick eyeshadows that are creamy and claim to be long lasting, and Benefit's creaseless cream shadows (above) are good if you don't mind taking an extra make up brush to apply it.
For undereye circles, invest in a
good concealer in a cream formula
that matches your skintone. I use Benefit's Lemon Aid, which hides discolouration/puffiness on eyelids and also cancels out the purple in undereye circles too. It is quite yellow though so may only be suitable for those who have a yellow undertone.
Eyeliner is up to you, as long as you try keep it natural or go for a smudgey rock chick look. Bright colours will liven up your face too, if you dare.
Lips:
You may be shocked as this is the focal point of this blog, but keep away from lipstick! Again, it will look OTT, you should try go for a natural look as much as possible. I would suggest you wear a
lipbalm with SPF
, I like the strawberry flavoured Chapstick, which has SPF15 (above).
There are many other lipbalm sticks available with SPF, but try avoid the tins like Vaseline (which I adore usually) as dipping your finger in constantly isn't very hygenic during a weekend of dirt, minimal washing and lack of running water.
Face:
A nice blush can wake up your face, even if you wear no other make up.
Cream blushes are longer lasting in this sort of enviroment
but I don't like them, so a personal favourite of mine is Milani Luminous minerals blush, which is only $6 USD in US drugstores.
It is a dupe of the lovely NARS Orgasm blush, which works for a lot of people and lasts for ages. I don't like taking expensive things camping so went for the Milani blush, which is still fairly impressive. Some people don't like the shimmer in it, but it really does wake your face up.
Because it is a light peachy pink, it probably won't work for those with a darker skintone though, but I do reccomend a peach/pink blush for natural colour and to make your face look that little bit more perkier.
It's best to
leave the foundation and any other products at home
though - you don't want to spend ages getting ready in the morning. Also, you will need to apply suncream A LOT, especially if the sun is shining brightly, so the last thing you want is to have to reapply make up after every time you do this.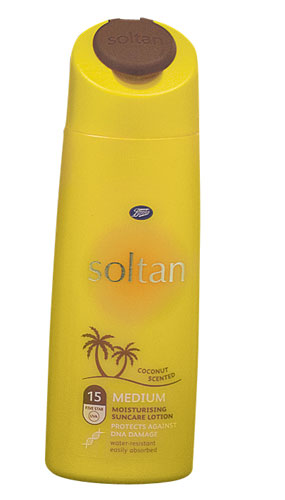 I would suggest the most you'll need is a concealer, spf lipbalm stick, blush, eyeshadow/primer, eyeliner, and some suncream of course. And maybe some blotting paper/powder if you are very oily as you will have to deal with sweat too. Try keep it natural, if you overdo it you'll just look like a lightweight! You can always hide behind sunglasses if you look that bad anyway.
But try to travel light and not carry tonnes of cosmetics as you probably won't care about your appearance as much after a while anyway, just try to
remember to apply suncream every 2-3 hours and drink plenty of water
to avoid dehydrating your skin and yourself.
But remember to let go, leave all your usual tidy traits at the gate and enjoy yourself!
~